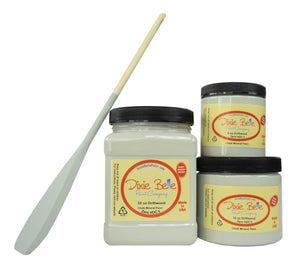 Driftwood is a light gray. Whether it's your bedroom, bathroom or home office, use this soft color to create a soothing space.
Driftwood is a neutral gray perfect for your beach bungalow or vintage Victorian home. This serene color is effortless and elegant!
Dixie Belle Paint can be mixed and matched to create any custom color you can imagine!
1 Part Driftwood + 1 Part Limeade = Cilantro Lime