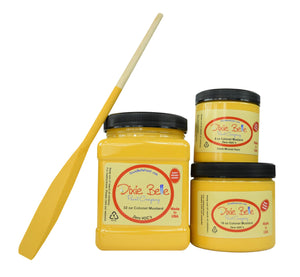 Colonel Mustard is a retro, goldenrod yellow. This pop of color will add an electric energy to any room!
Use Colonel Mustard for mid-century modern or southwestern style. This vivid color will easily perk up any space in your home!
Dixie Belle Paint can be mixed and matched to create any custom color you can imagine!
1 Part Colonel Mustard + 1 Part Burlap = Harvest